Mother's Day Card from Articulations
Mother's Day is coming up quickly (just over 1 week away!) If you've procrastinated it's time to shop local. Shopping local on Etsy often means you can get your items in 2-3 days and, of course, helps local individuals. Here are a variety of gifts to choose for Mom so you can find just the right one.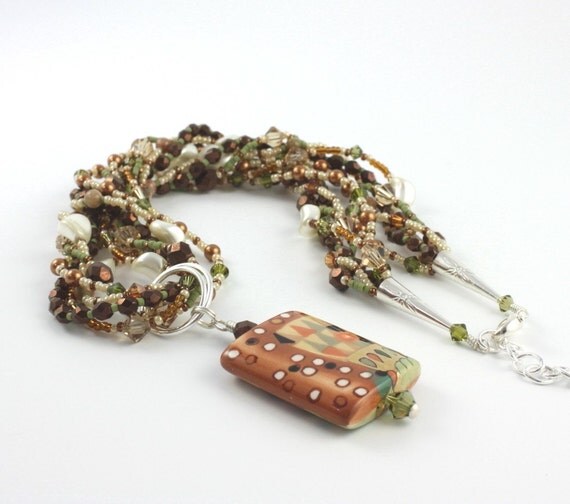 Peach Copper and Sage Green Necklace by AbacusBeadCreations - $76

She deserves it, right? So indulge Mom with this intricate necklace strung by hand in sweet shades of peach, copper and sage green beads. This versatile necklace can be worn with or without the matching porcelain pendant. Soft, earthy colors that blend with so many clothing styles this season. And sure to look classic for years to come.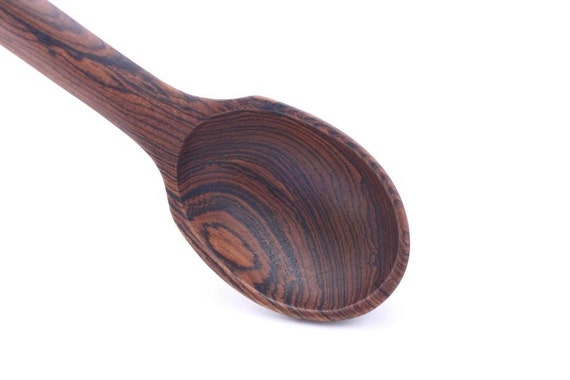 Large Stirring Mixing Spoon by BurlChaser - $65

If you like this large Bocote spoon you should buy it before my mom sees it! Her spoon jar is overflowing with beautiful handmade spoons. It just seems like there is always room for one more!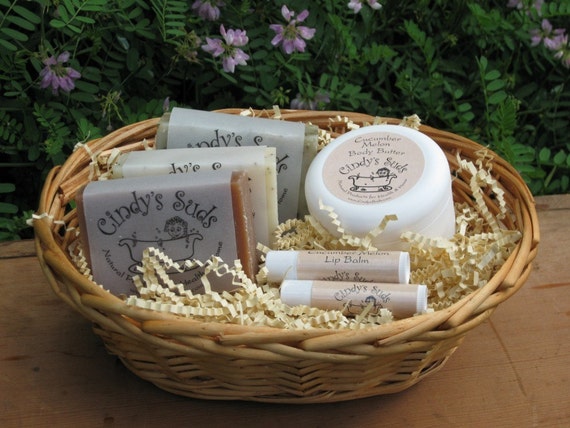 Mother's Day Gift Basket by CindysSuds - $29.95

This Mother's Day, why not treat Mom to a wonderful gift basket of homemade soap, lip balm and body butter. Give Mom a little pampering, you know she won't treat herself! She'll love how soft her skin will feel after showering with handmade soap and indulging her skin in Body Butter and Lip Balm. She'll feel special and loved knowing you thought of her!
Fused Candle Shelter by giapet - $16

Brighten up your Mom's day with this Glass Candle Shelter. Just place this unique shelter in front of a small pillar or votive candle and watch the light dance through the glass. Great mood lighting for a romantic evening too! Made from high quality art glass, shipped directly from the artist with love.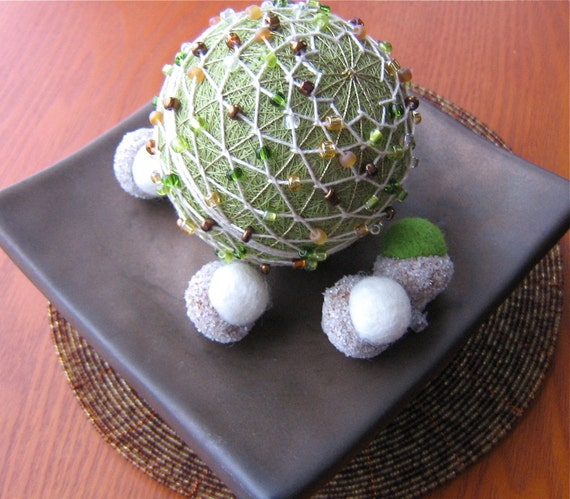 Beaded Embroidered Thread Ball by JulieandCo - $40

This hand embroidered Japanese thread ball, known as temari, is an incredibly unique and special gift for Mom this year! Embellished with glittering woodland colored beads and embroidered over glittering gold metallic thread, this decorative ball is perfect for any decor and can be displayed alone on a candle holder, or in a basket with other decorative balls, or simply set over a mantle. This is an ancient folk art presented in modern style.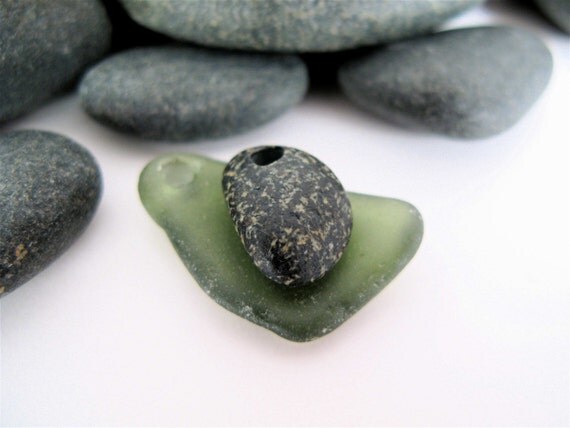 Jade Beach Glass Pendant and Companion Stone by lhsblack - $15

What a perfect gift for the beautiful Mom in your life. This gorgeous jade beach glass and speckled beach stone would look stunning as a simple yet elegant necklace. Just add a couple jump rings and slide it onto a leather cord and voila! Happy Mother's Day!
Recycled Butterfly Room Decor by MyButterflyHeaven - $25

Butterflies come in all shapes, sizes and colors - just like our mothers. Give her a gift that speaks without saying a word with this butterfly room decor.
Mother's Day Flower Brooch by ObrienObjects -$16

As a kid, I remember my dad giving my mom a Mother's Day corsage every year and after a few days the pretty flowers wilting and turning brown. So now instead of a corsage that will only last a few days and only be in vogue on Mother's Day, my porcelain flower brooches are year round stylish and artifact lasting. Plus they are perfect for mothers who like more contemporary styled adornments that require no watering or refrigeration.
Coiled Rope Upcycled Basket/Planter by SallyManke - $32

Delight mom with this bright green Coiled Rope Planter on Mother's Day. You can both celebrate a "green" holiday with this "green" colored basket constructed from all cotton "green" batik scraps from my quilting studio that are wrapped around recycled "green" cotton clothesline, Next plant it with mom favorite herbs for healthy meals and fewer trips to the market. This is the only clothesline she needs to bring enjoyment on this special day.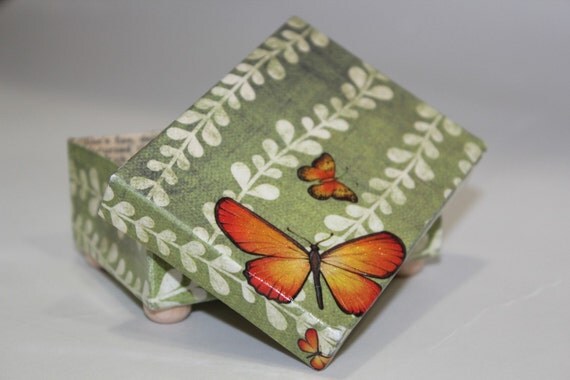 Upcycled Decoupage Box by Squatting Gypsy - $15


This recycled little piece of art is a great Mother's Day gift, because not only can you give her gift in it, she can also keep it on her vanity or desk to keep all her little keepsakes in, such as: jewelry, bobby pins, paperclips, mechanical pencil lead, erasers, post-it-notes or whatever.